Share with other Apps¶
In settings you can connect your PhotoPrism instance to other services with WebDAV support, such as other PhotoPrism instances, Nextcloud or ownCloud.
Share Files with other Apps¶
Go to Search
Select photos you want to upload
Open the context menu
Click
Select your account and click upload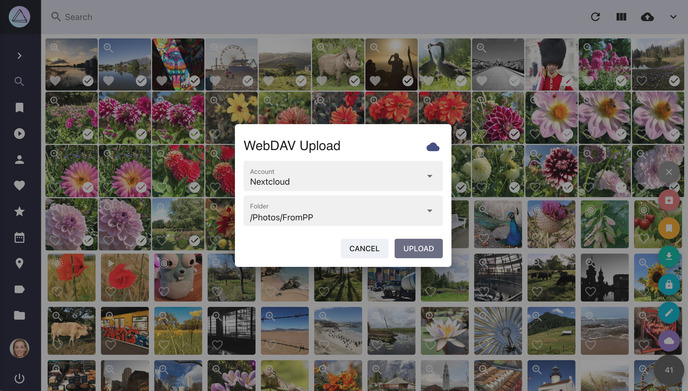 Due to problems with some Nextcloud settings it might be that uploading to Nextcloud results in 0 byte files. You find information on how to solve it here.
Share Albums with other Apps¶
Go to Albums / Moments / Calendar / States / Folders
Select the album you want to share
Open the context menu
Click
Click WebDAV Upload
Select your account and click upload