Moments¶
PhotoPrism creates moments out of your memories. Moments get constantly updated in case you add new photos.
Moments can be based on location and time e.g. Germany 2020 or on labels like Nature & Landscape or Pets.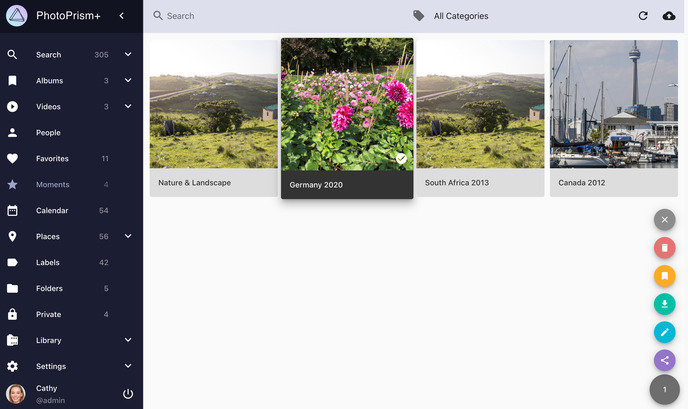 The context menu allows you to perform the following actions:
Remove Moments¶
Select moment
Open context menu
Click
Confirm
Only the moment will be deleted. Your files stay untouched.
Download Moments¶
Select moment
Open context menu
Click
Create Albums from Moments¶
Select moment
Open context menu
Click
Select existing album or enter new album name
Click add to album