Places¶
Places displays all photos with GPS information on a world map.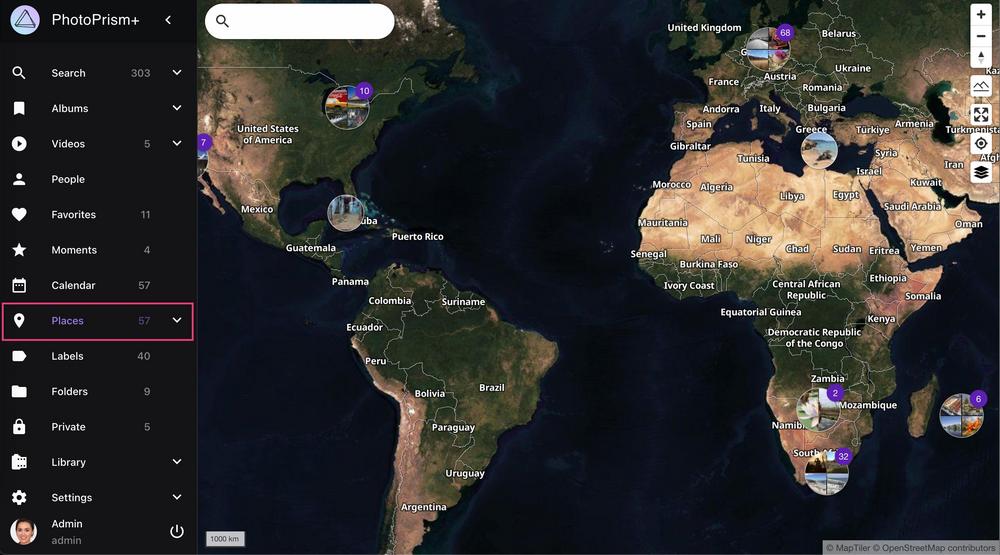 You can set a default map style in settings or choose between different styles by clicking .
Clicking on a cluster, opens the cluster overlay.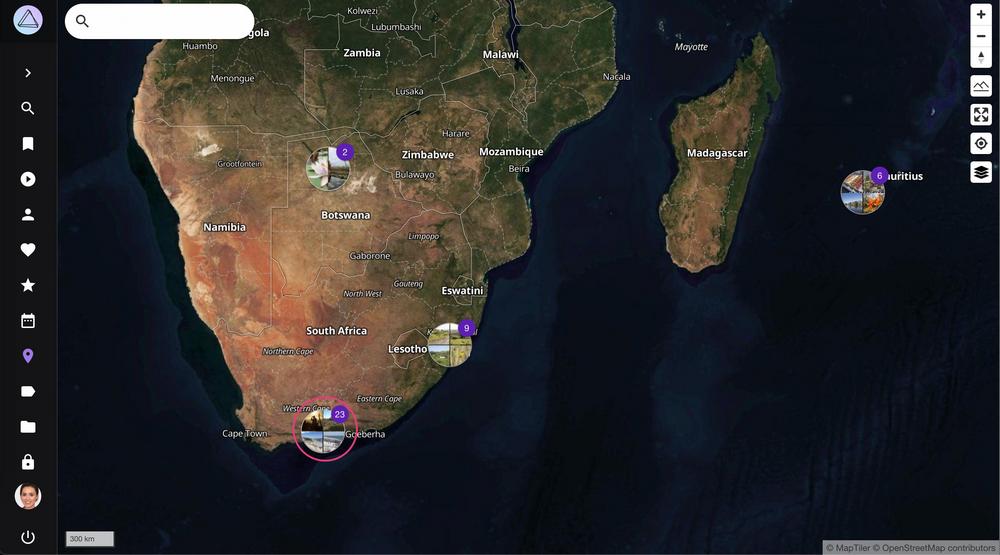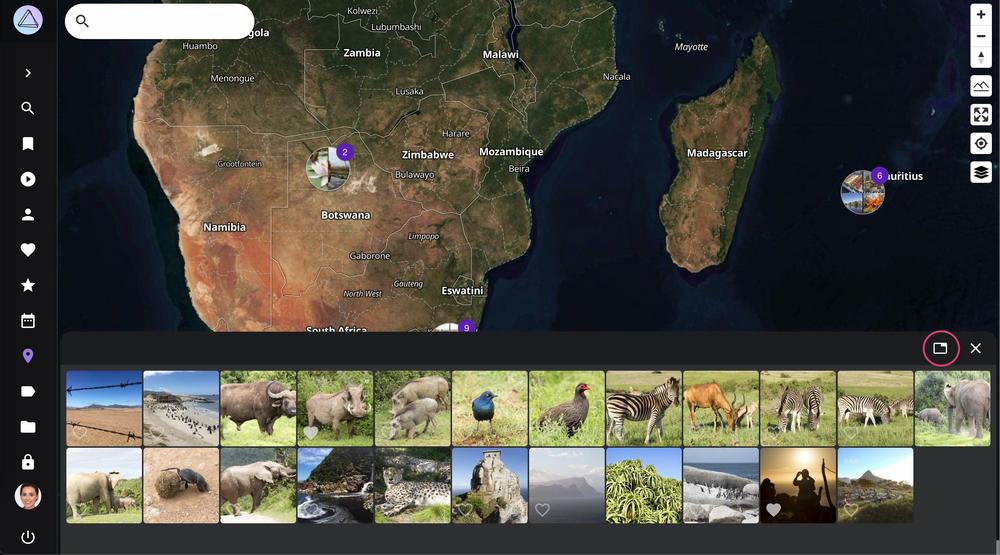 To open photos from this location in the search click .
To clear the location filter click .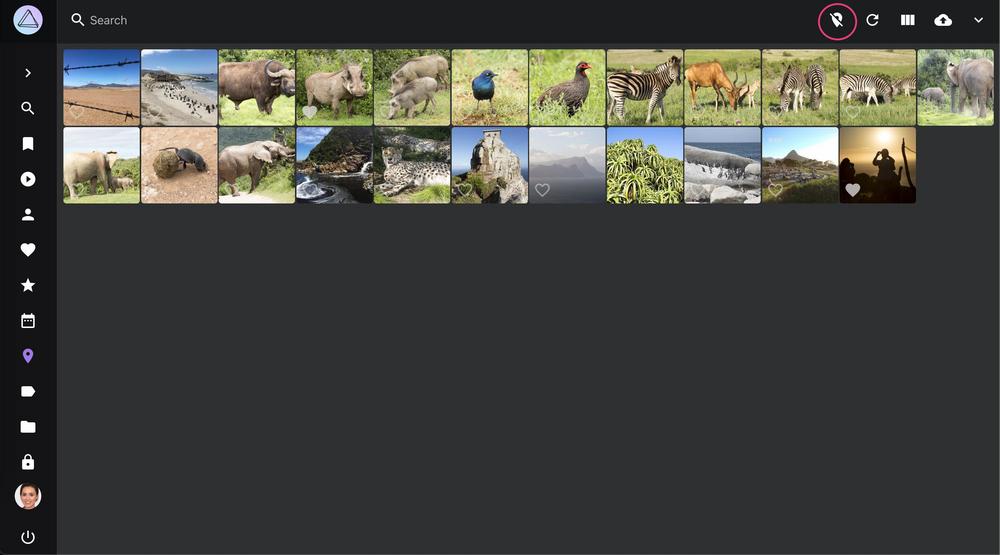 Search¶
When using the search only photos matching the search term are shown on the map. You can use most of our search filters on the map as well.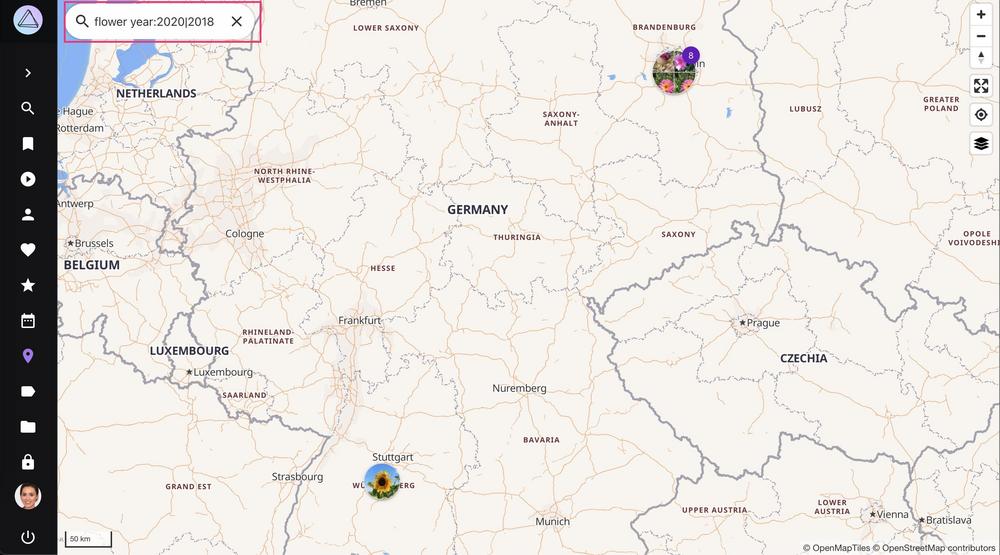 Enable Terrain Mode¶
Our "Satellite", "Outdoor" and "Topography" maps can also be viewed in 3D.
To enable terrain mode click . To change the perspective, you can hold down the right mouse button and move it.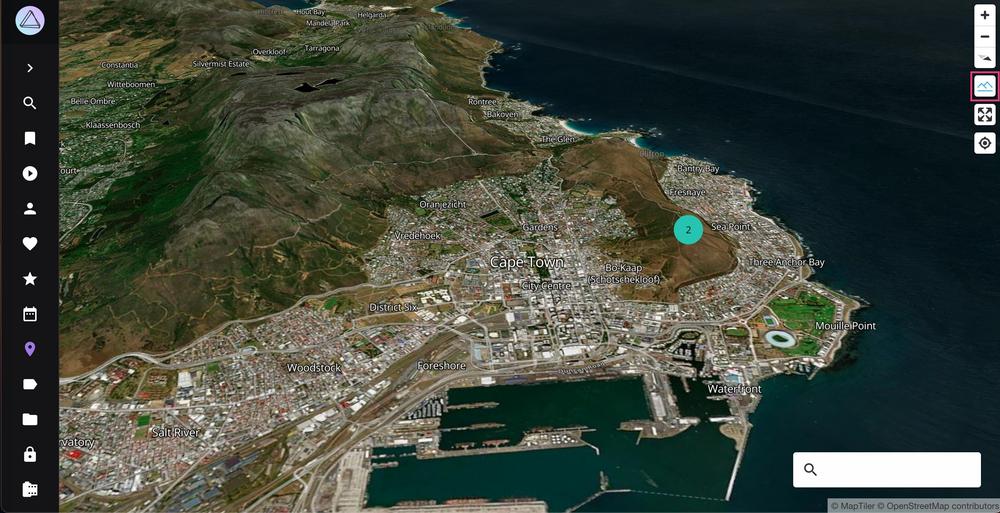 Open Photo from Search in Places¶
To switch from a photos card view directly to the location of a photo on the world map click on the location.