Editing Picture Details¶
PhotoPrisms edit dialog enables you to add/edit various types of metadata related to your photos/videos.
During indexing PhotoPrism collects as much data as possible from sidecar files and the photo itself.
Open Edit dialog¶
Click on the photos title, time or camera information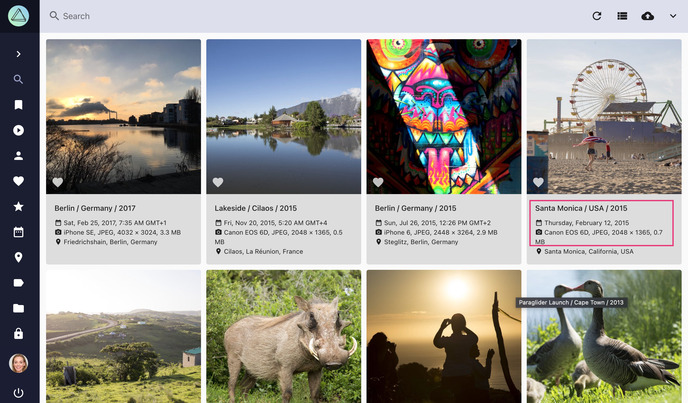 In the upper right corner click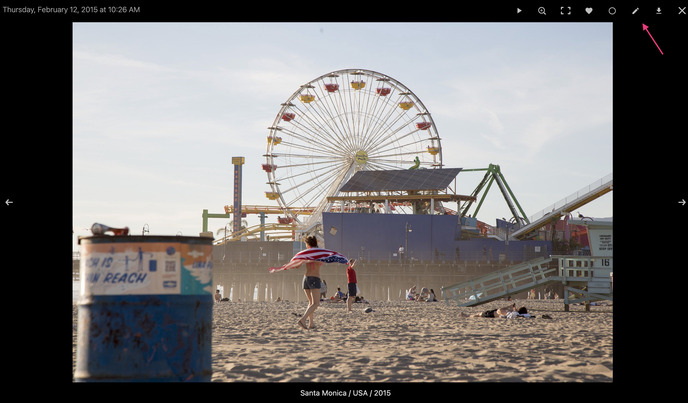 Select one or multiple photos
Click on context menu
Click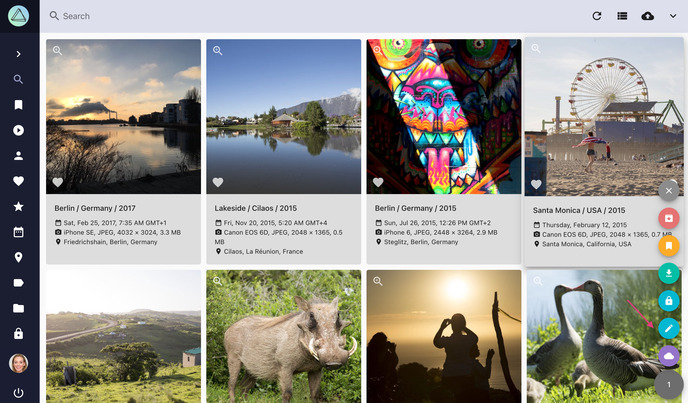 Edit Details¶
In the edit dialog's Detail tab you can view and edit the following data:
Title, Day, Month, Year, UTC time, UTC date, Time zone, Latitude, Longitude, Altitude, Country, Camera, ISO, Exposure, Lens, F Number, Focal Length, Subject, Artist, Copyright, License, Description, Keywords, Notes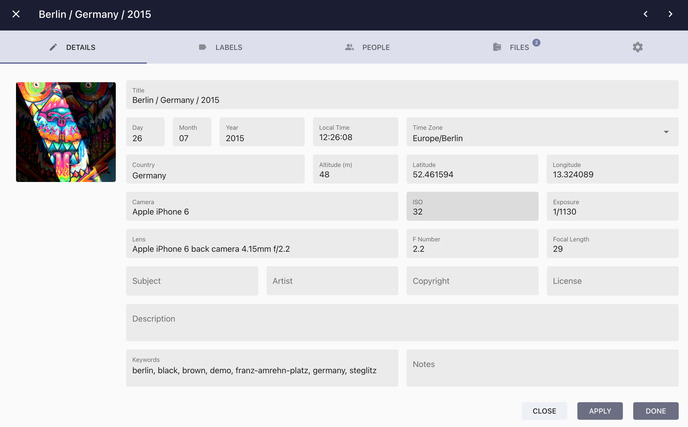 Apply saves changes. Ok saves changes and closes edit dialog.
Lots of metadata like labels, keywords, title, location, camera details are generated by PhotoPrism itself during indexing. Once you change data manually PhotoPrism always keeps your data even if you index again.
You can paste copied coordinates in the format 48.265684, 7.721380 into the field lat or lng.
Every keyword can be used in PhotoPrisms search to find photos or videos.
Geolocation Plugin¶
Geolocation Plugin is an open source extension that makes it easy to change latitude and longitude of a photo by selecting places on a graphical map. It can be installed through the Chrome web store.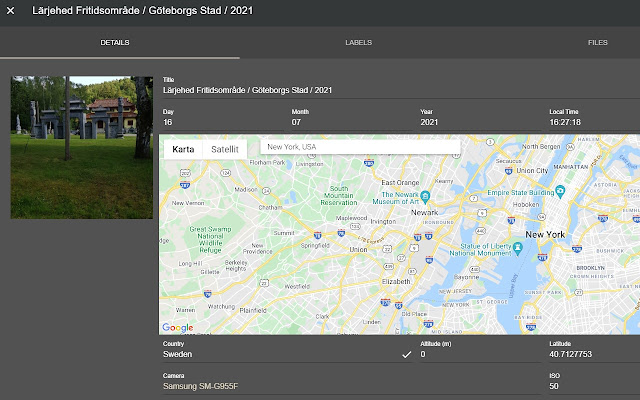 Edit Labels¶
In the edit dialog's Labels tab you can view and edit labels.
Edit People¶
In the edit dialog's People tab you can view and edit people.
Edit Files¶
In the edit dialog's Files tab you see all files that belong to a photo.
In PhotoPrism a photo can consist of multiple files like a raw file + a jpeg version of this raw file + a related xmp or json file.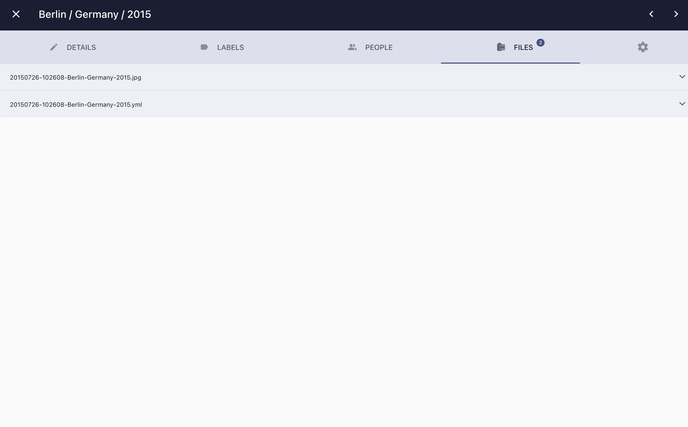 To open file details click .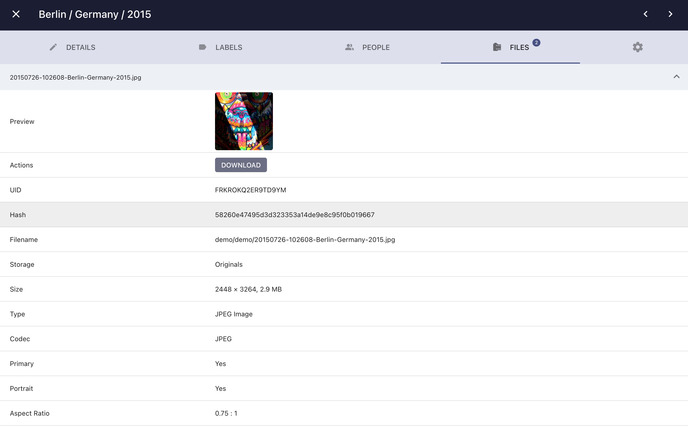 In case you have stacked files you can change the primary file, delete not primary files, or unstack files using the action buttons.