Importing Files to Originals¶
Add files to the import folder if not done already

Go to Library using the main navigation, and open the Import tab

Select a sub-folder or keep the default to import all files

Select Move Files if you want imported files to be removed from the import folder

Click on Import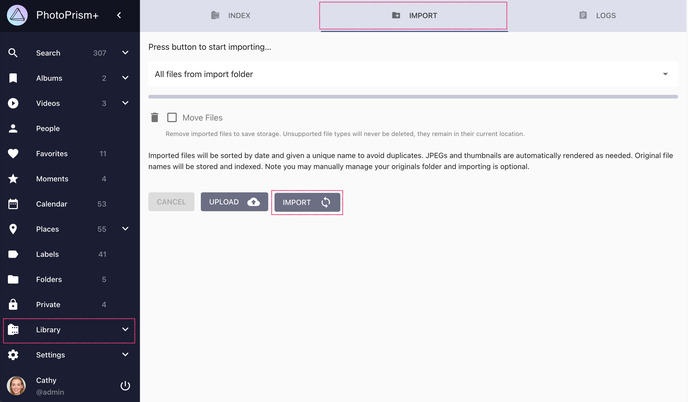 When should "Move Files" be selected?¶
If you select this option, files that have been moved to the originals folder, or that already exist, will be automatically deleted from the import folder. This way you save disk space if you don't want to keep them as backup or for other reasons.
Automatic Import¶
An import is triggered automatically when files are synced to the import folder via WebDAV.
The default safety delay for automatic import is 3 minutes. You can change it using the PHOTOPRISM_AUTO_IMPORT config option.